Pain-free Dentistry
At Mathai Dental we specialise in pain-free dentistry. All dental treatment can be offered under nitrous oxide sedation, which is safe and effective.We also provide full scope of general , preventive and cosmetic dentistry.
Specialised Treatments

Painless Wisdom teeth removal
We do surgical extractions of impacted wisdom teeth under nitrous oxide sedation especially suited for nervous patients

Orthodontics
Conventional braces, clear aligners and functional appliance therapy

Implants
We use the Southern Implant system; surgery based on 3D scans and guided stents making it safe and relatively pain free

Cosmetic Dentistry
Veneers, crowns and bridges, tooth whitening and laser surgery
General Treatments

Root canals
Root canal treatment is a procedure that can save the tooth by removing the infection, cleaning out the canal and filling it to prevent further infection.

Crowns
A crown, sometimes known as a 'cap' is an ideal restoration for teeth that have extensive tooth loss, are very weak, have a very large filling or have been root treated. Crowns are available in a variety of materials and it is possible to match the shade to your natural teeth.

Composite fillings
Mercury free, tooth coloured fillings

Dentures
Dentures can be constructed to replace multiple missing teeth. We do Co-cr cast partial plate , flexible plate, acrylic dentures.

Clear Correct aligners
For minor tooth corrections without braces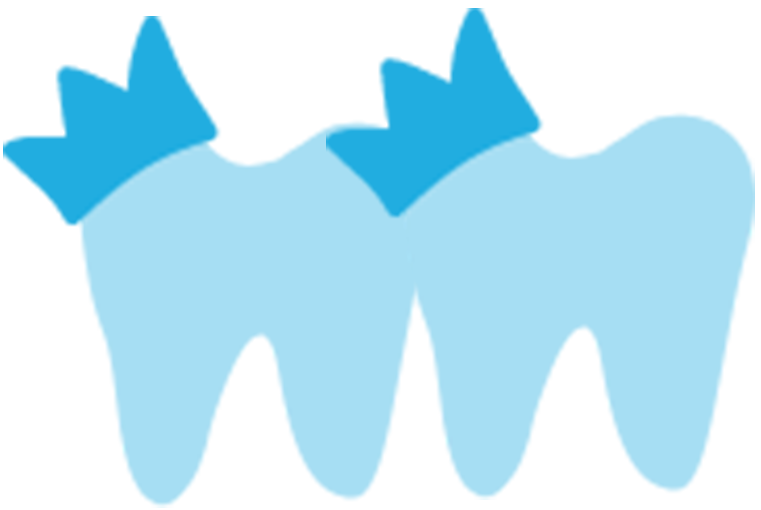 Bridges
A bridge can be constructed to replace a missing tooth or teeth as long as there is sound healthy teeth either side of the space, The bridge is supported by the teeth either side. Some tooth preparation may be needed.
We are proudly locally owned and operated
Hear what our clients are saying
Thank you for looking after my dental health for a while. Like so many people the fear of having some dental attention, is not only about actual physical pain but also the uncertainty of being able to afford the treatment.
Ross Levinson, Turangi
Praveen keeps on the leading edge of dentistry using the latest technology. You can completely relax with his gentle skill and care knowing you are in good hands. His services are of the highest quality yet priced so reasonably. I highly recommend his outstanding services!
Linda Craven
I recently completed my Implants procedure on 2 teeth, both in the same area of my mouth. The implants procedure I went through at Mathai Dental was actually a more pleasant experience than I had expected,I would recommend the procedure as it is a confidence booster definitely and much better than having a permanent gap in my mouth.
Monica Nuttall
Not only was Praveen's bill less than I had been quoted elsewhere, more importantly, Praveen's service was exceptional… he gave me unrushed individual care.He explained to me what was happening each step of the way, and communication with the practice was excellent.
Peter Allen
Your gentle treatment, reassuring manner and also that of your chairside assistant were wonderful and I now have no qualms about returning for further treatment- this after 20 odd years of not going to a dentist.
Christine Bayliffe, Kinloch
For more info or to make an enquiry fill out the form below and we will be in touch
Opening Hours 8:30am to 6pm Monday to Friday. Saturdays by appointment.
Contact Us